1xP1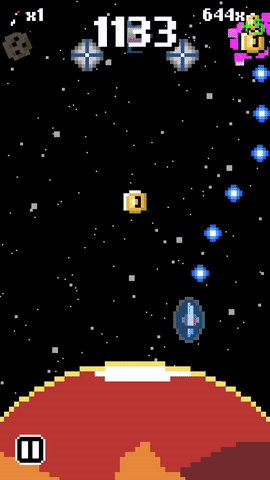 1xP1 is a retro-styled, one-touch shoot 'em up for iOS. Take control of the 1xP1 advanced fighter and save the universe or something. 🚀 The game features 10 levels, power-ups, bosses, and explosive pixel action. It is a prequel to another game I made called Pixel Hell. 💀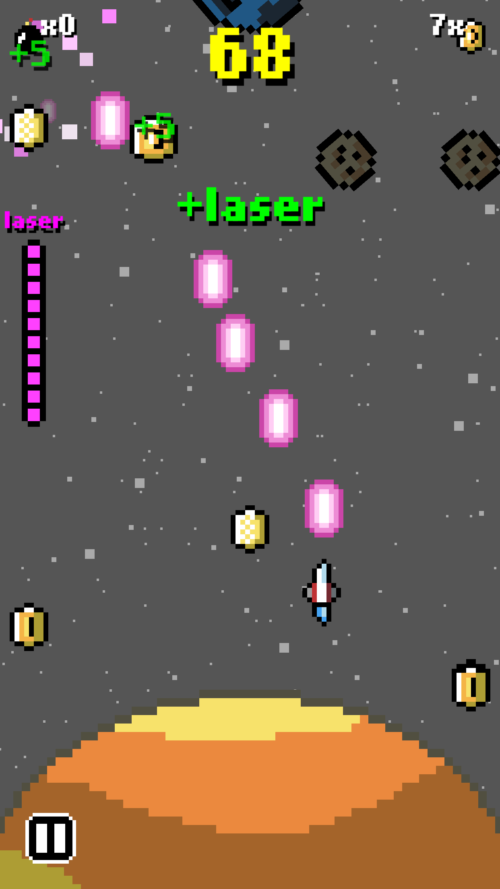 Development of this game started off very different. I initially wanted to make a simple game where blocks fall from the top of the screen, the goal being to quickly tap to remove them before they reach the bottom. I wanted a simple, fast mechanic, and a game that I could develop in a week or so. This became Drop Game.
So I made Drop Game, but quickly became bored of it. Not wanting to put in the effort to polish it, I started playing around with different mechanics, and eventually got inspired to create a shooting game out of it.
Level 3: somebody is trying to nuke Earth for some reason! Protect the planet!
This started off with just a crosshair that would be moved around by swiping, but I eventually decided to go with a player (the ship). The name 1xP1 refers to the fact that you only have one life in the game "1 x Player 1″… (unless you spend coins or view an ad that is. 🤑)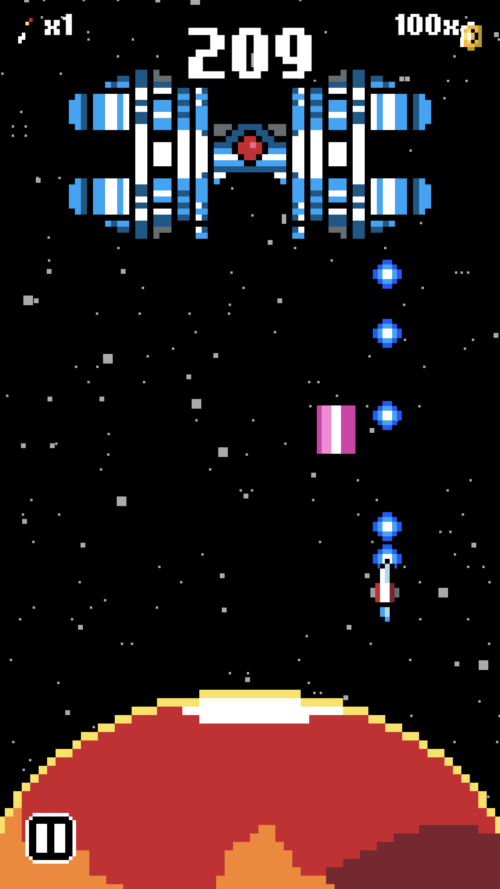 Mars level boss
This started off as an endless shooter with hordes of enemies, but I eventually decided to add level progression, bosses, and power-ups to make things more interesting. The game has 10 levels based on our solar system, and several power up weapons including bombs, lasers, and a shield for the player.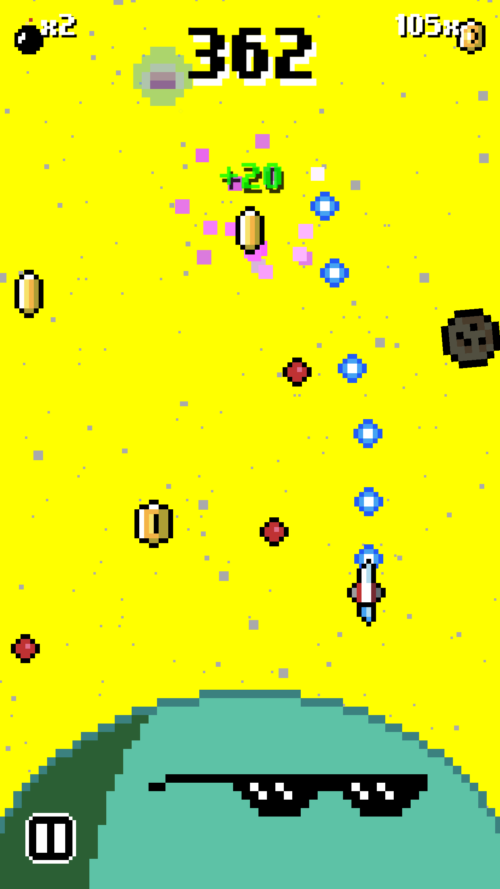 Uranus level

Made in Singapore in 2016.